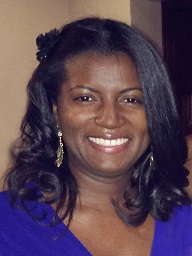 Grenald Business Solutions Co.
Founder, President & CEO – Oakland Park, FL
I first want to thank you for taking the time to stop by our website and learn more about what we do. I have been in the insurance and financial services industry since 2005. Wow! Time does fly when you love what you do! It has been and continuous to be a great journey. Helping people is really what we do.
Originally from Panama, Republic of Panama. Besides English, I also speak native Spanish. I enjoy being in connection with nature, love reading books, traveling and appreciate tasty food.
I thank Jehovah God, my family, specially my mother and my aunt, and friends for their loving support.
I thank our dear clients for giving us the opportunity and the privilege to be of your service throughout these years and for the ones to come!
Proverbs 3:5 "Trust in Jehovah with all your heart, and do not rely on your own understanding."
Tel: (888) 256-2234 Ext 801
Email: shanni@grenaldsolutions.com